Class 5th girl starts library in a slum with 20 books and gets 2 lakhs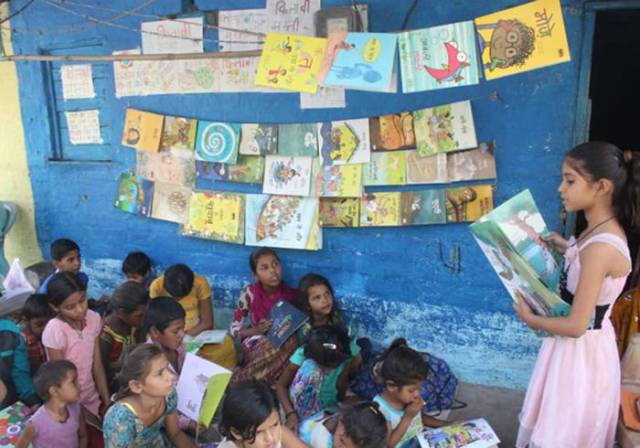 whenever we think of a Slum we think of bad roads, improper surroundings, wastes, foul smell and insufficient infrastructure
but no one thinks of a library in a slum...
yes library in a slum area..
A class 5 student Muskan Ahirwar had started a small library for children last year with 25 books from her house in a slum in madhya pradesh.
the girls initiative caught Chief minster shivraj singh chouhan's attention.
The CM offered her 2 lakh to set a proper library
the library now houses around one thousand books and everyday 30-35 boys and girls visit this library.